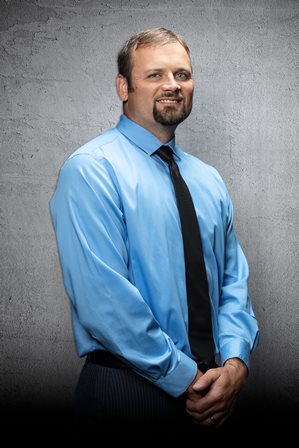 "At Purity Cleaning, our mission is to create beauty and well-being in the community we love through outstanding service and an uncompromising commitment to excellence. It truly is a privilege to own and operate this business, because it allows my personal life mission to align with my career. I really love serving the fine people of the Bitterroot Valley!"
Ryan Jolley
President/Owner
Native Montanan – 7th generation Bitterrooter.
Grew up in the business, officially started full time in 2003.
Assumed ownership of the company in 2012.
Married to his best friend Amanda since 2007.
5 children: Natalie, Carli Jo, Caleb, Emma & Abigail; 1 dog -a Springer Spaniel (Ruger)
Enjoys time with his family, hiking, hunting (really, anything outdoors), playing guitar and reading.
Favorite quote:  "Life is one small pause between two great mysteries." C.G. Jung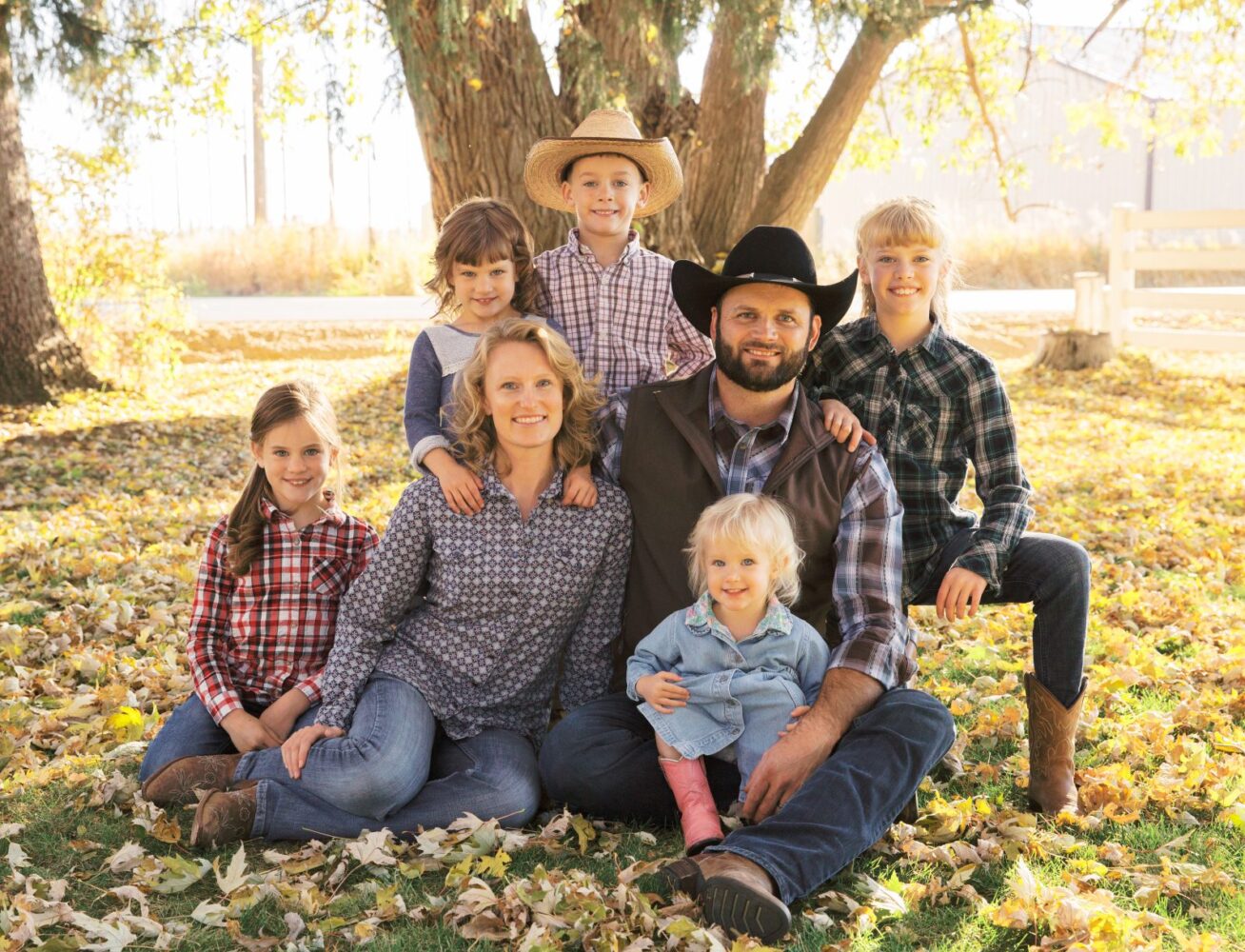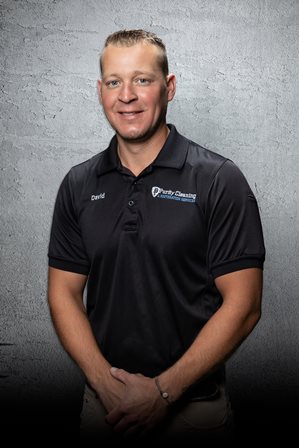 "Thank you for trusting us in your home. I treat every home I work on like it is my own, with pride and professionalism."
David Larot
Project Manager-Restoration
Born in California, "thankfully" raised in the Bitterroot Valley.
Joined the Purity team in 2013 after working in construction, framing, plumbing and for Les Schwab.
IICRC Certifications:  Carpet Cleaning Technician, Upholstery Cleaning Technician, Water Damage Restoration Specialist
Married to Kelly and has 3 children: Malachi, Melaina, and Mason
Enjoys spending time with his kids, kayaking, camping and going on adventures.
Favorite quote: "Treat others as you wish to be treated."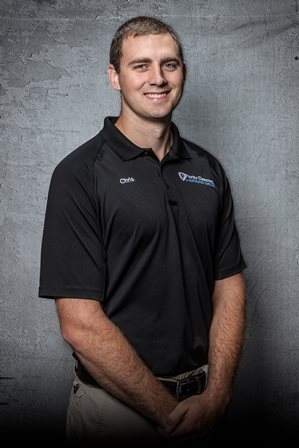 "Thank you for trusting us in your home. I treat every home I work on like it is my own, with pride and professionalism."
Chris Hale
Operations Manager-Cleaning
Born in Seattle, has lived in the Bitterroot more than 20 years.
Joined the Purity team in 2014.
IICRC Certifications:  Carpet Cleaning Technician, Water Damage Restoration Specialist, Tile & Grout Cleaning.
Has an Associates Degree in Welding Technologies.
Married to Dani since 2012; 2 girls: Joelle & Eliza; 1 dog.
Enjoys welding metal stuff together, chasing his girls around and working on his home.
Favorite quote:  "He is no fool who gives up what he cannot keep,  to gain what he cannot lose." ~Jim Elliot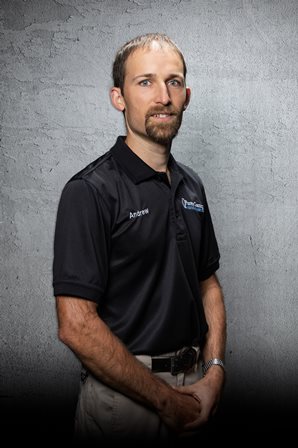 "What I like about working at Purity is the opportunity to meet people from all walks of life. And I love the satisfaction of seeing the results of our work: sparkling windows, clean carpets and even a cobweb and mold-free crawlspace"
Andrew Luibrand
Operations Manager -Restoration
Native Montanan – lifelong "Bitterrooter".
Joined the Purity team in 2014 and previously worked in construction, painting and property care-taking.
IICRC Certifications: Carpet Cleaning Technician, Water Damage Restoration Technician, Stone, Masonry, and Ceramic Tile Cleaning Technician, Applied Microbial Remediation Technician, Applied Structural Drying, Fire & Smoke Restoration Technician.
Married to Clara in August 2017 and has 1 son, Jason.
Enjoys spending time with family, being involved in church life at Stevensville Bible Chapel, hiking, backpacking, art, and music.
Favorite quote: "Labor hard, consume little, give much – and all to Christ." ~A.N. Groves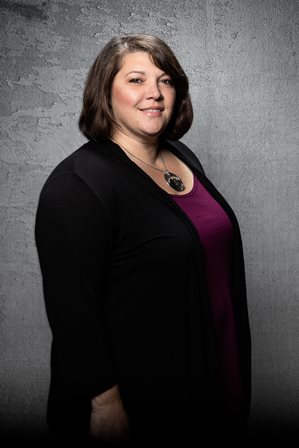 "It is an absolute honor to be a part of a company that takes such pride in not only their quality of work, but more importantly, serving its customers at the highest level possible."
Sheri Dostal
Office Manager
Born in Virginia, raised in New England.  Has lived in the Bitterroot since 2005.
Joined Purity in March of 2018, previously in property management and sales management, with a 10-year break in between as a stay-at-home/home-school Mom.
Married to Claude, with 2 boys: Matthew and Michael.
Enjoys traveling around the Northwest watching her boys play travel baseball.  Loves spending time with family and is a die-hard Boston Red Sox and New England Patriots fan (please don't hold it against her!)
Favorite quote: "Life is 10% what happens to you and 90% how you respond to it."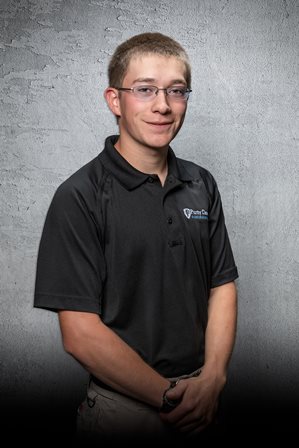 Jacob Steele
Cleaning & Restoration Technician
Born and raised in Phoenix, AZ, raised in Bayfield, CO, and has been in the Bitterroot for over 4 years.
Jacob joined the Purity Team in June of 2018 and previously worked at Super 1 Foods and for Darby Distribution.
He enjoys hiking, camping, learning to play instruments, and hanging out with his dog, "Phylos"
His favorite authors are C.S. Lewis, G.A. Henty, Charles Dickens, Jeff Myers, and A.L.O.E.
Favorite Quote: "Ferrum Ferro acuiter" – Iron is sharpened by iron.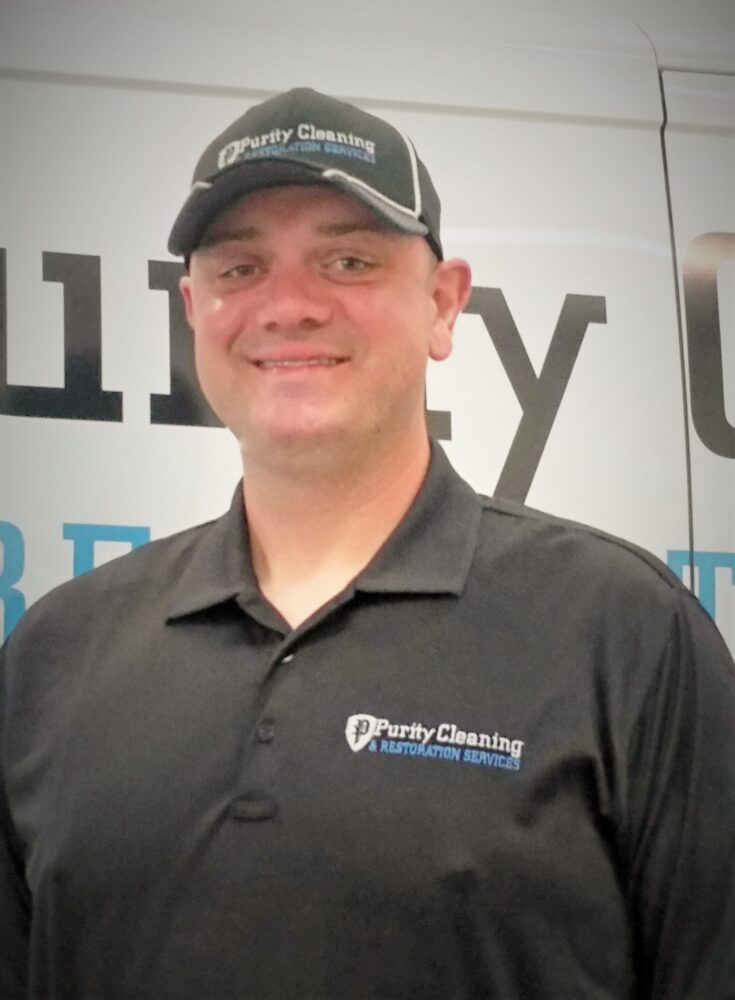 Jeffrey Labrum
Cleaning & Restoration Technician
Raised in Rancho Cucamonga, CA and moved to Stevensville, MT in 2018, where he resides with his family.
Jeffrey joined the Purity Team in 2019.
He has a dog, Paxton and a cat, Madrox and enjoys being outdoors; especially while hunting and fishing
He enjoys snowboarding and fly-fishing.
His favorite books are Starship Troopers, Ender's Game, and Ready Player One
Favorite Quote "The only true wisdom is in knowing you know nothing"- Socrates
Get in touch with Purity Cleaning & Restoration.
Call us at (406) 642-3545
Or fill out the form below.