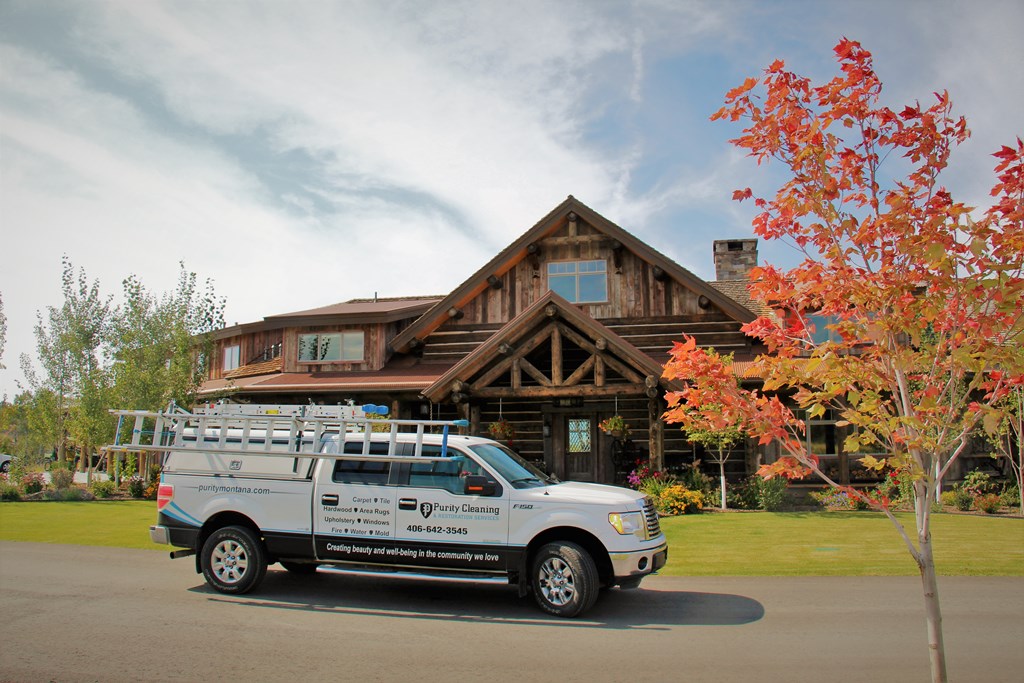 How often do you clean and maintain your rain gutters and downspouts?
During autumn, when you are cleaning leaves from your yard, you should also schedule maintenance to have the rain gutters, downspouts and roof cleaned as well.
The professionals at Purity Cleaning & Restoration Services Inc. can provide a pre-inspection and proposal for rain gutter cleaning.
Did you know that clogged rain gutters can lead to damage to other parts of your home?
Rain gutters and downspouts are designed to move water away from your home. If the water is not flowing away properly, it may lay at the base of your home and cause damage to your foundation. Water that is trapped in the rain gutters can weigh down and damage the gutter itself and the fascia boards they are attached to. In cold weather, ice dams can form in the gutter or on the edge of the roof. If water pools on the roof it can seep into your home, damaging the roof and the wood underneath.
Clogged rain gutters are also a great breeding ground for pests like mosquitoes or wood-destroying insects like termites and carpenter ants. By giving your rain gutters a little TLC you are helping them do their job.
Signs to look for that indicate clogged rain gutters:
Water spilling over the sides during a rain shower
Gutters pulling away from the house or sagging
Stains on your siding from where water is running down the side of your home
Birds hanging around the edge of the roof, or on the gutter
Little trees growing in your rain gutters
Purity Gutter Cleaning: We have the equipment and experience to get the job done right:
Clean out and inspect rain gutters and downspouts from top to bottom
Clear any clogs and make sure water is freely running through the rain gutters and downspouts
Sweep and clean off the roof, clearing it from leaves and debris so the gutters don't fill right back up again.
Clean black "drip" lines that are often found on the outsides of white vinyl gutters caused by rain runoff from tar shingles.
Purity Cleaning & Restoration Services is fully insured.
Give us a call at 406-642-3545 and we'll come out to do a free pre-inspection and proposal.
Purity Cleaning & Restoration Services also offers professional water damage restoration services and professional fire damage restoration.
Other Cleaning Services
Purity Montana Cleaning & Restoration Services also offers Carpet Cleaning, Area Rug Cleaning, Window Cleaning, Log Home Interior Cleaning, Hardwood Floor Cleaning, and Tile & Grout Cleaning
Call us for more details or to schedule an appointment at 406-642-3545