Bitterroot Valley Window Cleaning & Carpet Cleaning
We are a locally owned and operated company providing Window Cleaning, Gutter Cleaning, Carpet Cleaning and Junk Removal services across Bitterroot Valley, MT
Call Today  (406) 642-3545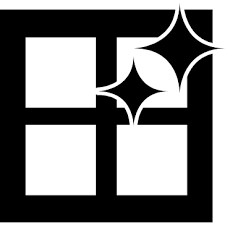 The Bitterroot Valley offers some of the best views in the world and sparkling windows will help you enjoy them to the fullest. Purity Cleaning Window Cleaning Services provides cleaning of all types of windows, even the hard to reach ones. Give us a call for a free estimate.

Purity Cleaning offers Carpet Cleaning, Hardwood Floor Cleaning, and Tile & Grout Cleaning. Our cleaning technicians are certified professionals and we have state-of-the-art equipment to ensure your floors are cleaned thoroughly and properly. We will treat your home as we would our own. Get an estimate today.

Trying to declutter? Purity Cleaning provides a mobile junk removal service that can access almost any property in the Bitterroot Valley. 
Our team can remove junk from inside your house or pick it up at the curb.  Do you have a large job? We can provide the manpower to accomplish it in a timely manner.
Purity Cleaning Inc. is a second-generation, family-owned business that has been serving Hamilton, Corvallis, Victor, Darby, Stevensville, Florence, Sula, and Grantsdale Montana since 1983. We serve the Bitterroot Valley with a variety of specialty cleaning services for windows and flooring.
Learn More About Our Team
Creating beauty and well-being in the community we love
The character of your employees is exceptional. The quality of your work is as if you are cleaning your own homes.
We have been using Purity to clean our windows for more than 10 years. The technicians are always on time, courteous, and efficient. They do a wonderful job!!

Ready to schedule an appointment for any cleaning services?  Give us a call at (406) 642-3545
A Cleaning Company You Can Trust
Let Us Provide You with a No Obligation Quote.
Call us now at 406-642-3545 or click the link to fill out a form.