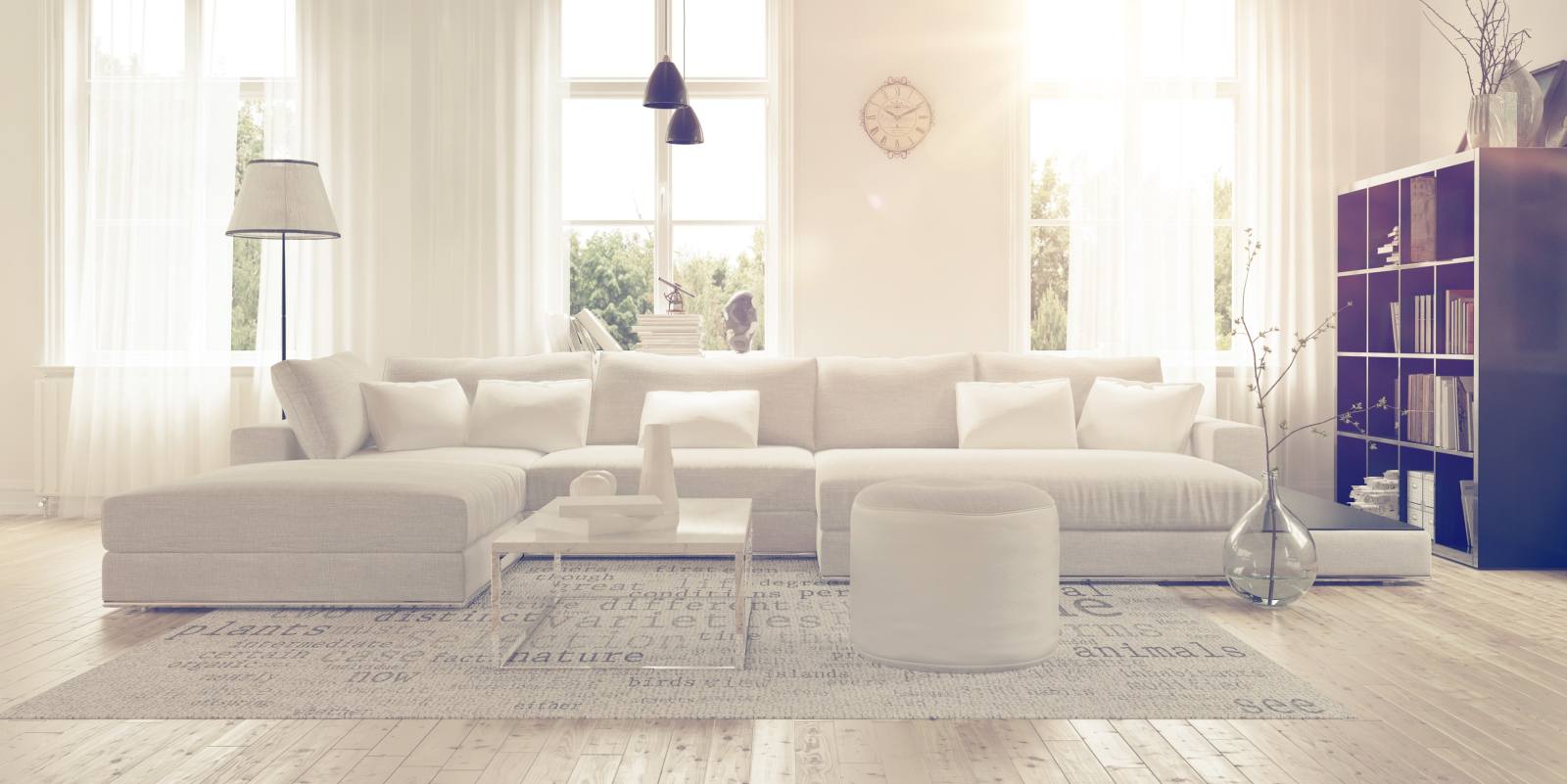 Hardwood Floor Cleaning Services
Our exclusive hardwood floor cleaning process can breathe new life into your floors.
Hardwood floors become dull and dirty over time just like carpet, which is professionally cleaned to extend its life.
Professional hardwood floor cleaning and maintenance can dramatically improve the appearance of wood floors and bring back their original luster.  Our deep cleaning process removes the toughest dirt and residue, both safely and effectively.  Commercial strength cleaning agents and innovative equipment lifts away buildup and rejuvenates floors for a fraction of the cost of repairing floors that are not professionally maintained.
We use the Dirt Dragon Floor Prep and Cleaning Machine and Basic Coatings commercial grade cleaners to successfully eliminate dirt, dust, oil, and other contaminants that weaken hardwood floors and can lead to costly repairs.  Our cleaning process doesn't just clean the surface like most systems and products; it extracts hidden dirt deep within the boards of hardwood floors.  Improve your air quality and circulation plus rejuvenate hardwood floors with the professional hardwood floor cleaning procedures that we provide.
Frequently Asked Questions:
How much does it cost to have my wood floors professionally cleaned?
We are happy to provide a free pre-inspection and price quote. We do not offer flat pricing since each home or business is different and comes with its own set of unique circumstances.  There are many factors that can affect pricing.  It is necessary to physically inspect and measure the areas to be cleaned to determine factors such as soil level, type of stone, amount of furniture to be moved, multi -level homes or businesses that affect ease of access, and exact measurement of area to be cleaned.  We also offer to add a top coat of finish to be applied after cleaning at an additional cost.
How often should I have my wood floors professionally cleaned?
Scheduling a professional wood floor cleaning at least once a year is recommended, but it also depends on your regular maintenance schedule and techniques as well as the amount of traffic on the floors.  Less often may be required if you have a great routine and if you re-apply finish after each cleaning.
Do I need to vacuum/sweep before you arrive?
Please thoroughly vacuum/sweep your floors before we arrive.  Our technician will also vacuum as part of our exclusive cleaning process.
Will you move my furniture?
We will discuss furniture movement at the pre-inspection if you require assistance.  Otherwise, please remove small pieces of furniture, such as dining room chairs, ottomans, end tables, etc. from the areas you plan to have us clean, as well as all breakable items from furniture which we will be moving.  Please advise our technician upon arrival about any special requirements on moving your furniture; weak legs, loose tops, etc.  Heavy furniture (china hutches, entertainment centers, etc.) generally will not be moved, unless prior arrangements have been made.
How long will it take to clean my wood floors?
Many factors are considered in the cleaning process. A timeline can best be determined when our technician visits your property to do a free pre-inspection.
How long will it take for my wood floors to dry?
It will be dry to walk on before we leave.  If we apply refinisher it should be dry enough for "sock" traffic after 2 hours.  Allow 24 hours before furniture is reset or pets are allowed on the floors.
Do I need to be home while you clean?
It is not necessary for you to be home while we clean as long as you have made prior arrangements with us to gain entry into your home and there is no one under the age of 18 present in the home in your absence.  Prior arrangement for payment will need to be made as well since payment is due at time of service.  In most cases leaving a check on the counter will be just fine and we will leave a receipt in its place when we leave.  You may also pay in advance by credit card over the phone or online.
Are your cleaning products safe?
We strive to use cleaning products that are safe for your family and pets, and the environment as well! If you have any questions or concerns about our products, we'll be happy to answer them. Material Safety Data Sheets are also available upon request for any of the cleaning products we use. 
Do I need to provide access to water?
Yes. We will need access to a kitchen or utility sink.